When Malcolm bought the farm there was only a Quonset with electricity and a dugout. Through the years he's had to invent and fix things around the farm to make it a place we like to spend time. These are Malcolm's write-ups.
---
Dugout Windmil and Pump System
The dugout is 50ft w x150ftLx 12ft. deep. Brother Bruce and I put the windmill together and up in about 2 days. We wanted aeration in the water to support plant life and possibly fish life in the future. The fish might go in this year yet. Trout we think. Yummy.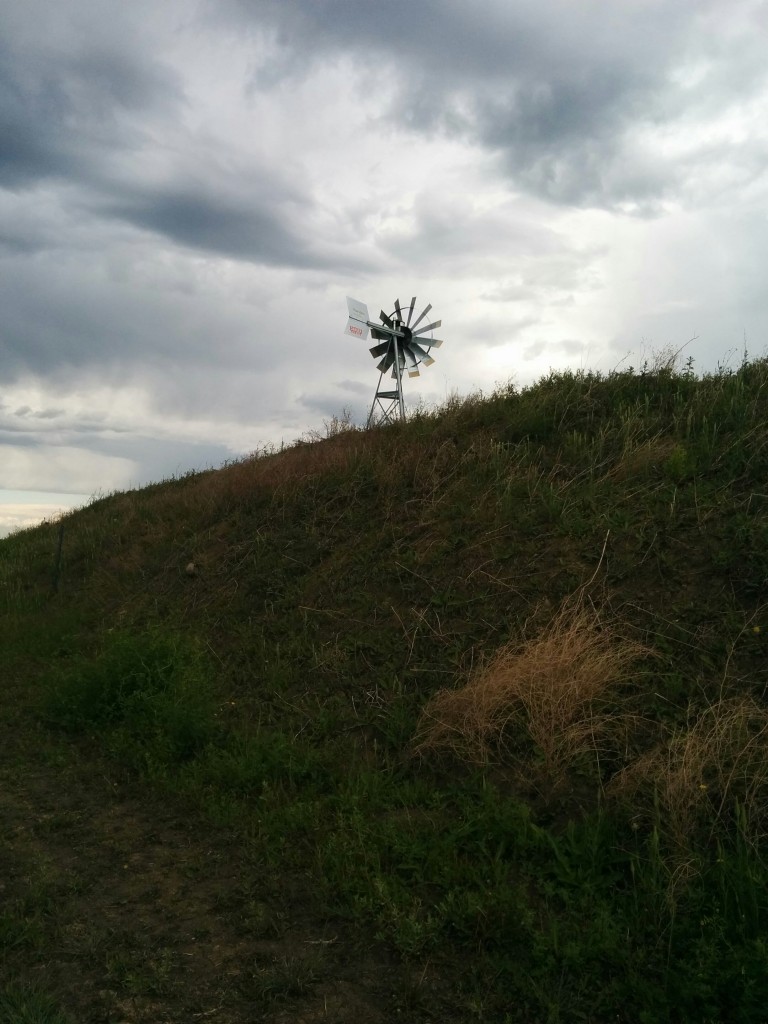 ---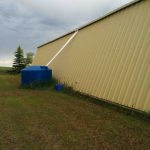 Quonset Roof Rainwater Saving Project:
Brother Bruce and I tar patched the roof that was rusting in a few spots. When we got done we had a sealed roof surface area of 40ft x 100ft. = 4000sq. ft. We then spent 3-4 days putting up eavestroughing on the lengths of 2 long sides. I had purchased 2 plastic 1250 gallon tanks and we put one on the middle of each quonset side. The eves feed into them. I discovered that it took about 1-1/2 inches of rain to fill them. The water is then pumped into a 400 gallon tank on wheels and pulled out to the gardens via tractor. The 400 hundred gallons will last a week or so.
---
45- Gallon Barrel Rainwater Shower:
As you see from the picture, we put a black barrel up on a stand. We needed a shower for us after a hard day in the garden. The dark barrel absorbs the heat from the sun and passes that heat into the water. Usually, the water is tepid warm at days end. This is warm enough for us.
---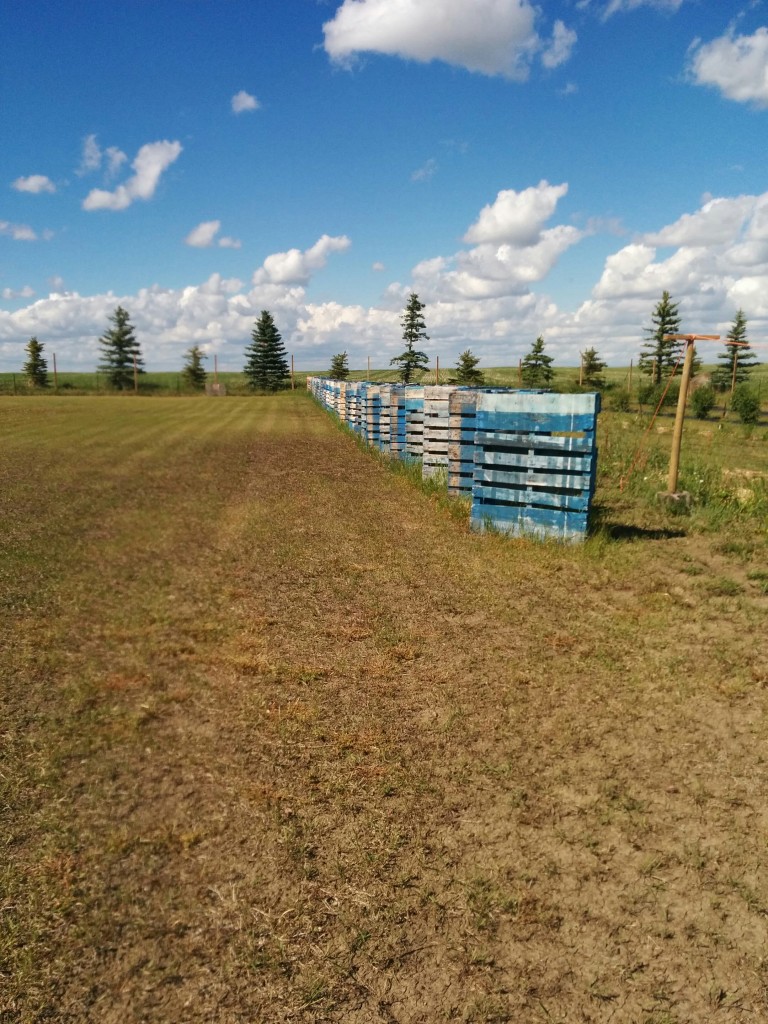 Pallet Fence Project:
Pallet fence because of the wind and snow from ol'mother nature, we needed a little wind protection and needed a snow catcher. I was able to gather up some hardwood pallets and stretch them in a zig-zag form across the garden.
---
Outhouse Building Project
When you got to go – you got to go.
I dug the hole by hand in one day. It contains a 45-gallon barrel down there to keep it all together. Drilled holes in the sides and bottom let the buildups leach out slowly. A weekly cup full of enzyme liquid keeps it digesting.
The scrap 2 x 12 planking was very useful in building the walls. We found it lying around the property when we first bought the land. The outhouse is very solid.