Hi there friends and family,
Farm Jam 2019 will be on Saturday July 20th this year.
Location to farm Jam 2019 can be found on our website, as always. Visit the website to see last year's event. It was lots of fun. Thanks to neighbour Jeff for the drone videos.
We invite all to bring their singing and playing talents of all levels to give it a shot on stage in the quonset. From beginners to so called experts are welcome to participate.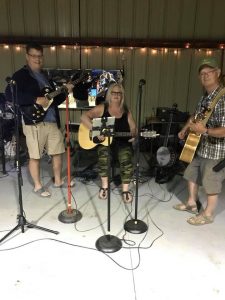 Bring your campers or tents for the weekend. We will supply hot dogs and burgers on Saturday night. We also supply power, out house and a spot  for your bottles if required. Cherries will probably be ripe by then and feel free to pick a few.
Hope to see you there,
Malcolm.