Spring 2020 is in on a confusing roller coaster ride
With Covid19 we all started the season early. The more we could get out to the farm the better. Whether Malcolm's fixing the truck, Tania's family is out hiking or Kelly's recluse to her camper the farm acted like a getaway for all of us.
The dugout is way down of course, the wind has been brutal,  cold toilette seat, cuddling up to the heater at night, all totally worth it not to be in the city with CovIdiots.
This spring we've got a lot done (write ups to come):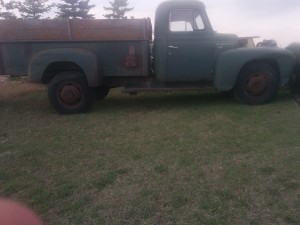 Malcolm and Sebastian build a wind generated battery to power the front driveway camera.
Tent Alley Rejuvenation- Malcolm has filled in the spaces between the trees in Tent Alley to keep the garbage and the wind down. Malcolm always loves visitors and Tent Alley is one of his favorite places.
Malcolm got the old International truck running in order to get water from Pense.
The garden has shrunk but all is planted. Spinach, lettuce, kale, dill, cucumber, carrots, potatoes, beets, garlic, peas, 3 different kinds of onion, zucchini, squash, Radish's, pumpkins. We have everything.
The Cherry, haskap (Honey berries) , apple, plumb, trees are budding leaves.
We have a new chicken coop this year made by Jeff. Kelly Decided to up the number of chickens. More chickens, means they needed more space. Jeff magically made the plans up in his head and built it from there. It turned out amazing!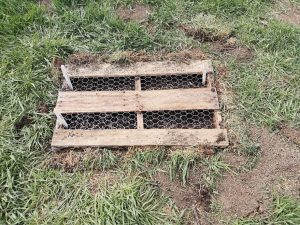 Also new to the chicken fair grounds we're trying in ground gardens with coop wire over top. This is so the chickens can at the greens but not destroy the plants. We planted different lettuces, spinach, chard, beets, cucumbers and a few more.
Kelly's spice garden planted by the trailer. This year Kelly planted  (experiment saved seeds) pea seeds. Onions, chocolate mint, dill, garlic chives, chives, snow onions, basil, parsley, lemon thyme catnip, saffron and there's more to come.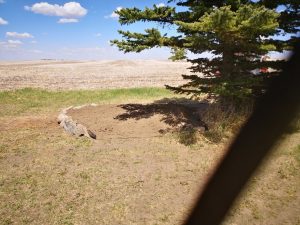 We have finally picked out new strawberry patch location. We've been humming and hawing on a new place to put them. The old place was downing in grass and wasn't producing garden. We are only on the first layer.  If you know where there are some excellent rocks let us knowing. So after a few years we came up with something! A strawberry rock pile.
See our previous years in gardening
Some of the silly stuff we come up with