April 28th Kelly's first weekend at the farm
During the nights I'm still am running 2 heaters and the wind howls fiercely in the night shaking the camper. I've taken an interest in the local abandoned scenery.
The first house is located at the top of the hill on the turkey trail, dad had said he had always wanted to go see it. so when the fence was open I (Kelly) and Jeff went exploring (Jeff was not impressed). We went in the house and into the upstairs. The floors did not fall through. Walking back to the truck we found dead cow bones, so of course, I had to take them home.
The second house Jeff didn't want to stop at, but I still snapped a couple pictures.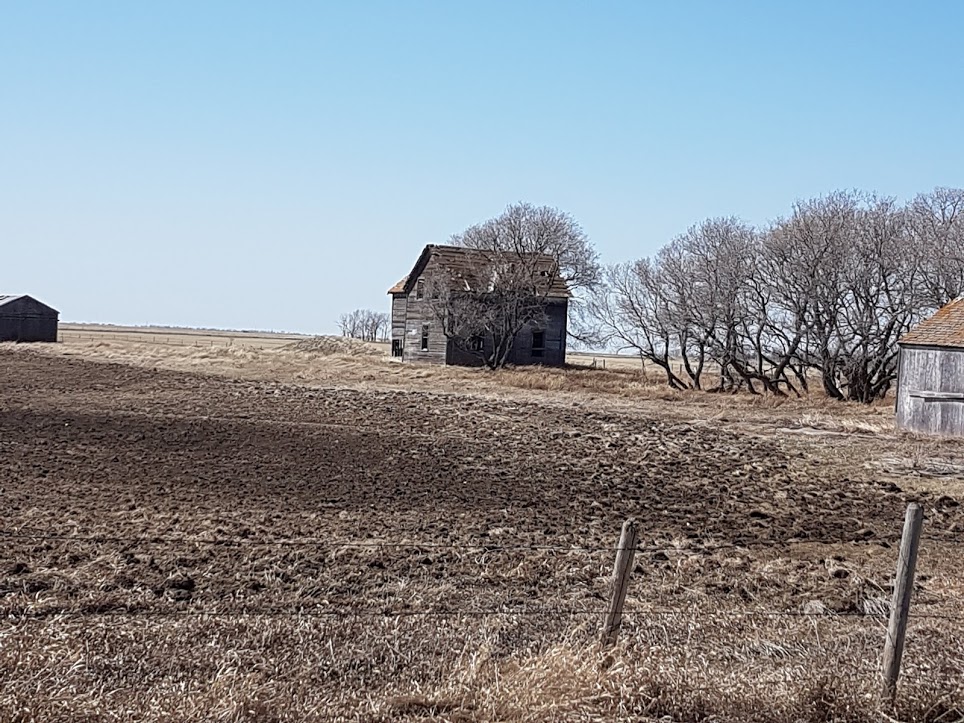 The next stop was the old school house. We were too afraid to go in the basement, because of raccoons.
When we got back to the farm I wanted to do something with the cow bones. So I went Mad Max style and made mobiles.