CRITTERS, CRITTERS, EVERYWHERE! WE HAVE THEM ON CAMERA.
We've had several Critters families stop in to try and figure out the cameras. We've also had a few who didn't notice the cameras at all.
Birds, raccoons, deer, coyotes, fox, MOOSE, Owls, house cat, bald eagle, hawk, cougar, rabbit, white weasle, and more. We've had the pleasure of catching a few photos of some of Saskatchewan's wildlife wandering through the yard.  We just use our simple outdoor Nest Cam.  These little Critters are always welcome until chickens start going missing then we'll reevaluate.
FOX
COYOTE
GANGSTER DEER
DEER FIGHT CLUB
PHEASANTS
RYDER AND TROPHY GOPHER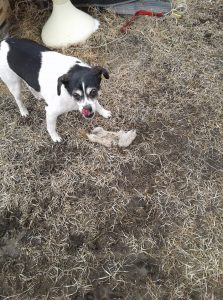 We are itching for the season to start.  The family has already started staying overnight at the farm with the camper furnaces in the campers on overnight. Until the snow of course.
In the fall over 200 bulbs, were planted. We are very impatiently waiting to see what comes up. Last year we also planted Virginia creeper along 1 side of the fence line, Hollyhocks, Delphinium, and more. We are excited to see what's going to bloom.
We bought a used metal/fabric Gazebo just to test it in the violent Saskatchewan wind. Hopefully, it can withstand a year as an outdoor TV room.  We are considering the heavy COSTCO one. We just need everyone to fall in love with the idea first.
This year our 20 chickens will mainly be providing eggs for Over the Hills Orchard and Winery (A local Lumsden company).
Seedlings are growing in windows waiting for the farm. This year we are eager to plant an extra-large garden to help supplement the 2 piglets we are raising (spring to fall). You will see pictures of the new pen soon!
We will be posting more updates about the beginning of the year as the weather changes.
We are excited about spring!